Synthetic habit designer drug makes its way into Henry County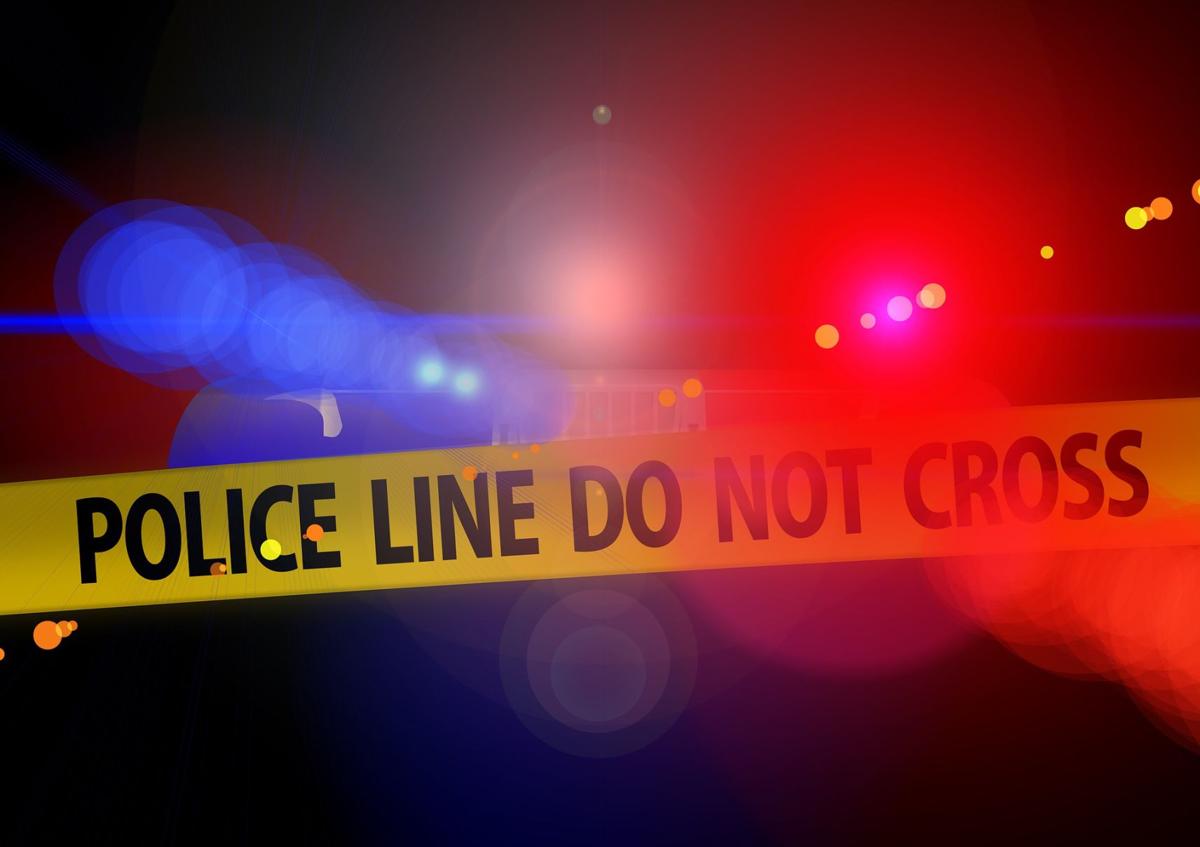 By Paul Collins, May 13, 2017
MARTINSVILLE–In the courtroom, it has several names. Some call it "ivory" and others "charge." It's most commonly referred to as "bath salts," even though you would never wash with this material. Synthetic cocaine is starting to show up more in Henry County and Martinsville arrest reports. While it's not a frequent problem, local officials warn it's a dangerous one.
The latest example was brought to light May 8, when the Martinsville Circuit Court Clerk's office unsealed 53 indictments. There was one indictment linked to the drug in that unsealed batch, with others in the May 1 round of indictments released by the city.
Law enforcement officials said "bath salts" haven't caused as much of a problem here as in other parts of the commonwealth.
"I don't think the fake cocaine or bath salts have been the problem here that they have in other places," Henry County Sheriff Lane Perry said. "Over the years there may have been an isolated incident or two, but certainly not what we have heard from other jurisdictions."
Martinsville Police Chief Sean Dunn agreed, adding that the departments haven't seen many cases. However, he wanted to warn the public about the dangers of synthetic cocaine.
In some other jurisdictions, some people using synthetic cocaine have had really bizarre behaviors, Dunn said. He told of one teenage girl who undressed, ran through a neighborhood and didn't know where she was. It was hours before the effects wore off. She could have been hit by a car or victimized during that time, he noted. Dunn also said there have been instances where people thought they could fly or do really extraordinary things.
It's not a new problem. No matter what the material is called, it's been showing up for several years in the area. Dr. Jody Hershey, director of the West Piedmont Health District, remembers seeing it as far back as 2010, when he worked as an emergency room physician in southwest Virginia.
[I treated] many patients—from teenagers to adults in their forties—who presented to the ER with violent and unpredictable behavior that caused harm and even death to themselves and others," Hershey said. "All as a result of snorting, ingesting, or injecting bath salts."
Hershey remembers patients who had snorted, ingested or injected bath salts coming into the ER with seizures and extreme agitation, saying they were insane and hadn't slept for days, and saying they were hearing voices speaking to them telling them to do bad things. Law enforcement and or EMS brought several of those people to the emergency department.
Three cases in particular stand out in Hershey's mind.
"One case was a young adult who, according to family members, had become paranoid and committed suicide after snorting bath salts," Hershey said. "Another case was a middle-aged adult who was frantically running around naked in public and displaying bizarre, aggressive, and violent behavior. Another situation involved a teenager who attacked his mother telling her that he needed to kill her and then jumped off the roof of their house thinking that he could fly."
"The bottom line is that bath salts are dangerous and can be fatal," Hershey said.
The most commonly reported ingredients and active chemicals in most American bath salts (or synthetic cocaine) are methylenedioxypyrovalerone (MDPV), a class of drugs known as synthetic cathinone, sharing many similarities to amphetamines, Hershey said. Other stimulants such as methylone and mephedrone also may be present. They can be much more potent than methamphetamine and are very dangerous.
Hershey said MDPV is 10 to 50 times more potent than real cocaine. He added that none of the chemicals in bath salts have been approved for medical use in the United States, and that "cutting agents," such as local anesthetic lidocaine, may be added to the active ingredient in bath salts.
So why do drug addicts look toward the synthetic version? Partly, it's because of how the drug was designed, Hershey says.
"Bath salts are highly addictive and elicit intense cravings similar to real cocaine," he explained. "However, they are many times more powerful — and probably more dangerous — than real cocaine. They also have the ability to induce tolerance (more of the drug is required over time to get an equivalent 'high'). Since bath salts may be cut with other unknown and potentially addictive substances, the true magnitude of toxicity and addiction may even be higher. Users typically snort the powder to get high and because of this, it has been nicknamed 'fake cocaine.' However, it can also be smoked, taken orally, or injected."
Problems with statistics
From 2012 through 2016, there were no reported deaths from synthetic cocaine — also known as "bath salts," in the West Piedmont Health District. That area includes Henry, Patrick and Franklin counties, along with the cities of Martinsville and Rocky Mount.
That doesn't mean no one died from the drug during that time, however.
"There is some trouble detecting these substances toxicologically in blood or urine specimens because, to put it simply, you need to have a reference standard (the drug itself), in order to make a comparison to confirm the drug in that specimen," Hershey explained. "Since there are just so many existing and new kinds of bath salt chemicals being made illegally, it's a difficult task to stay on top of. When there is a death due to what the medical examiner's office thinks is a bath salt, they have to send out specimens for special testing to a special lab."
Though hundreds of bath salt compounds are available, 40 or fewer can be identified in drug screenings. "Basement" chemists tweak existing compounds or introduce new ones to avoid detection as new drug screenings are developed. In the West Piedmont Health District, he added, there have been some imitation versions recently with ingredients in it like baking powder and soap.
According to the U.S. Drug Enforcement Administration, the first U.S. reports of bath salts came in 2009, and from 2010 to 2011, health-care officials and law enforcement agencies reported dramatic increased abuse of bath salts, Hershey said. Bath salts also were in the United Kingdom, Europe, Australia, Canada, Israel and other countries.
In 2011 the U.S. Drug Enforcement Agency announced emergency scheduling to control MDPV, mephedrone, methylone, and all other chemicals found in bath salts. In July 2012, President Barack Obama signed into law a ban on mephedrone, methylone, MDVP, and all other chemicals found in bath salts, by placing them on the Schedule I controlled substances list, Hershey said.
"Schedule I controlled substances cannot be sold under any circumstances and cannot be prescribed for medical purposes," Hershey said. "The law also banned any future designer chemical compounds meant to mimic the effects of bath salts. Having possession or selling these chemicals or any product that contains them is illegal in the U.S."
Before the DEA ruling in 2011, bath salt products had been easily accessible and sold in drug paraphernalia stores ("head shops"), tobacco shops, convenience stores, adult bookstores, gas stations, truck stops and online. Many of the products were labeled as "plant food," "plant fertilizer," "glass cleaner" and research chemicals." The packages or bottles containing the products usually said "for novelty use only" or "not for human consumption" to prevent regulatory actions being taken against manufacturers and distributors, according to Hershey.
Synthetic cocaine, or bath salts, usually appears as a white, off-white or light tan/yellow powder and looks the same as real cocaine, Hershey said.
"Unlike cosmetic bath salts (such as Epsom salt), toxic bath salt products have no legitimate use for bathing and are produced specifically for recreational drug abusers," Hershey said.